FREE Service Call and Estimate of ANY Plumbing services in Etobicoke. Complete Plumbing Services and Honest Price! Emergency 24/7, Residential and Commercial Plumbers in the Etobicoke in the Greater Toronto Area (Ontario). Our customer support center is open 6 days a week to assist you in booking a service call.
Call us, we can help (647) 784-8448
Emergency Plumbers in Etobicoke Ontario
Tornado Plumbing & Drain At Your Door In 45 Minutes!
Etobicoke Plumbers are well-known by solving any heating, drainage, or plumbing issues with the highest quality of services. Call Tornado and you will receive our emergency plumbers in Etobicoke with all the necessary and highly technological tools to cope with any challenges during the very first visit. You will not need to waste some more time for waiting and dealing with plumbing problems on your own. Even if you face an emergency, remember that our experts are 24 hours ready for any difficulties and problems.
Our plumbing services include heating, drainage, and plumbing works in the areas of Etobicoke (Ontario) and all the nearby locations.
So if you need 24 hour emergency plumber in Etobicoke, we are ready to help with the following problems:
dripping faucets
burst frozen pipe
unclog your kitchen sink
If you have noticed a big malfunction of your plumbing system, don't get frustrated. All you need to do is to act fast to prevent the damaged system from causing still more problems. Understanding this, our emergency services are always available across the area.
Licensed Etobicoke Plumbers Near You! If you are seeking an immediate solution, do not hesitate to call or text us at once.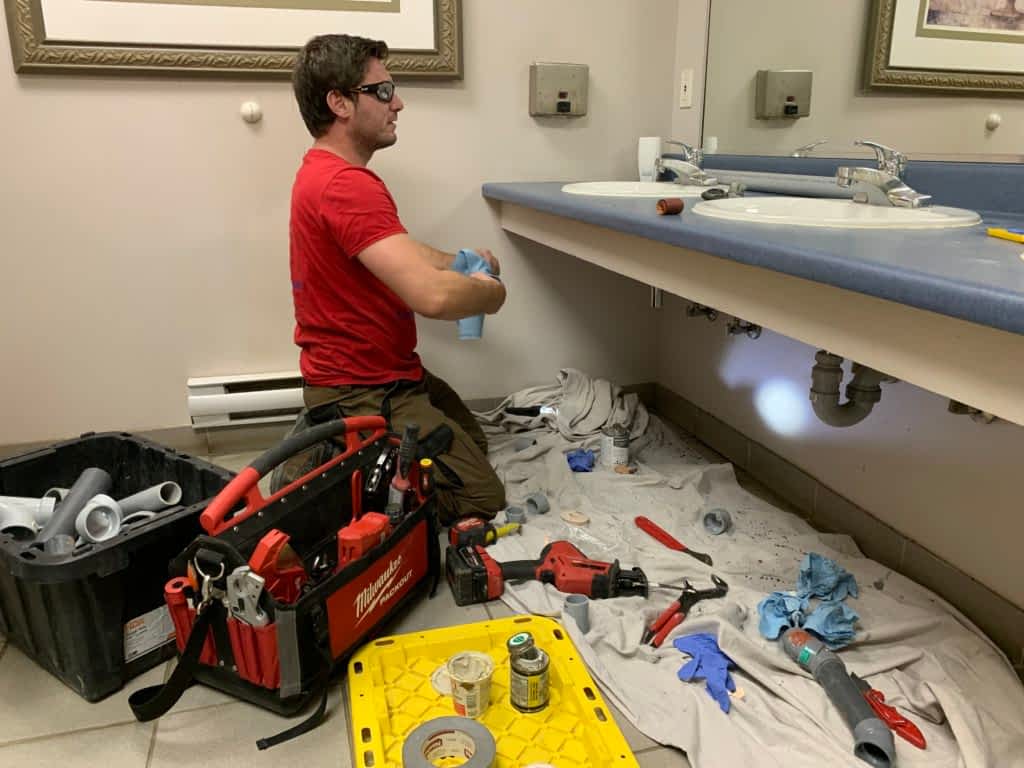 Etobicoke Plumber Reviews