Oakville Basement Waterproofing company
The Tornado Plumbing & Drains is basement waterproofing company in Oakville area (near me). We understand very well your needs in keeping your home safe and in good condition since your property is your greatest investment. We have been working for years on the plumbing service market, so our experience in this industry cannot be compared to anyone else's. That is why the company makes up the best plumbing contractor you could possibly imagine or expect. Your basement does not necessarily need to be finished. Even if it is still under construction, it needs some waterproofing care for sure. Even while being constructed, the foundation walls can already let water seep inside. In the future, the excess moisture may result in many severe issues leading to an unrecoverable damage. Such moisture often destroys floor joists and support beams. It can ruin the entire surfaces, being them the walls, floors, or ceilings. The unpleasant moldy stains appear. The bacteria and mildew increase, and no one, including you and members of your family, is eager to live in such a house anymore.
Our valuable experience in the field of waterproofing will help us to figure out the very problem and the source of it. We are going to become reliable waterproofing contractors of yours that will always find the most considerate and efficient solution for your household. Our various brand-new waterproofing systems are available to the customers at any time of the year.
Basement Waterproofing for Your Oakville Home
The priority task of any homeowner is to keep the lower layers of the house dry and safe, free from mildew, mold, and bacteria. Tornado Plumbing & Drains is working locally here, in Oakville, doing all kinds of foundation repair, basement waterproofing, and fixing, the latest draining system installing and any other kinds of plumbing work. If you are sure that the environment in your house's basement is really important and valuable, address the matters of inspection and maintenance of this space to our company. There are many brand-new waterproofing systems that we can offer to you. If you are looking for drains, sump pumps, or dehumidifiers (as well as for a great number of other types of equipment and facilities), here we are to help you.
Contact Us for an Estimate
You can call our company 24/7, six days per week, and let us know about your problems. We are sure that we can do much to solve them. So, we are looking forward to hearing from you! Get a free quote
Basement Waterproofing Contractors in Oakville, Ontario and the Surrounding Area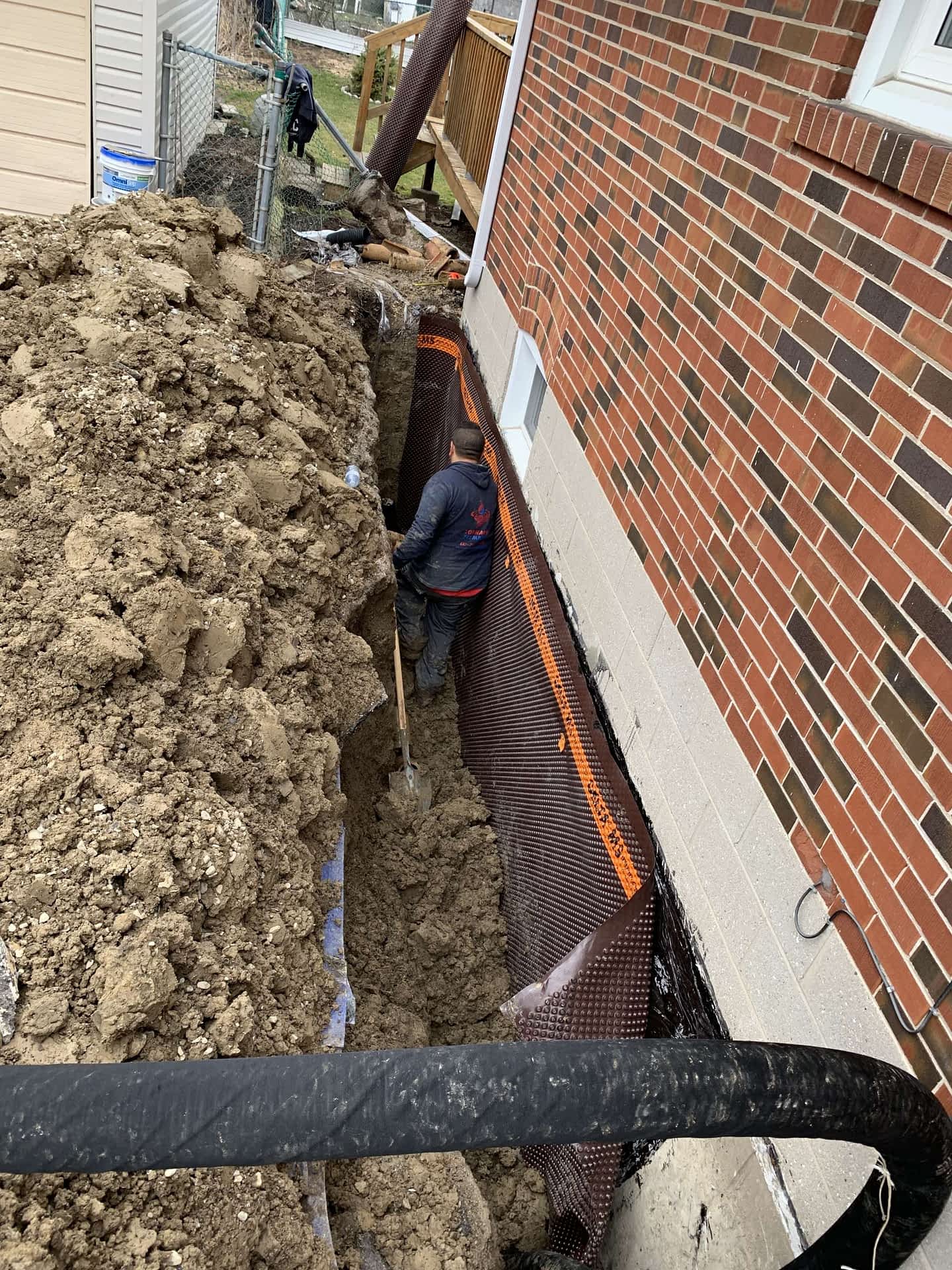 Get a quote. Fix your waterproofing problems. Be fully satisfied.
Basement waterproofing is easy with Tornado Plumbing & Drains. Compare ways to solve your waterproofing issues, and save money. We care about you, your home, and the work we do. See all cities where Tornado is.
BUSINESS HOURS
| | |
| --- | --- |
| Monday: | 7am – 9pm |
| Tuesday: | 7am – 9pm |
| Wedensday: | 7am – 9pm |
| Thursday: | 7am – 9pm |
| Friday: | 7am – 9pm |
| Saturday: | 7am – 5pm |
| Sunday: | closed |
| Emergency: | 24/7 call center! |