North York Plumbing, Waterproofing, and Heating Company
Are you still looking for a reliable and efficient plumber or contractor for your house repair, redecoration, or construction? The Tornado Plumbing & Drains Company is a plumbing contractor in North York, ON area that is working right for you. If you have been searching for the best plumbing experts in the vicinity, consider our technicians first. They are ready to cope with all your plumbing issues of any severity. We will help you out quickly and effectively if you have come across a clogged toilet, broken drainpipes, or damaged sewer lines.
Enjoy affordable and efficient plumbing repair and installation services when you call (647) 784-8448 today.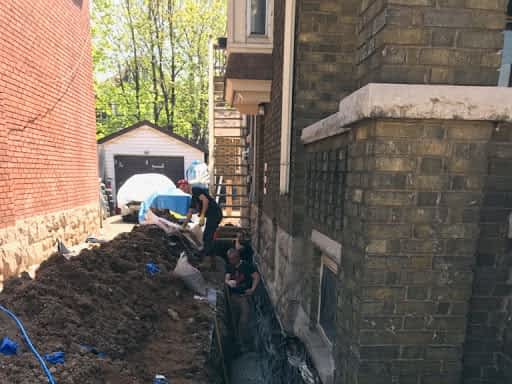 Waterproofing Contractor North York
Get a quote. Fix your plumbing and waterproofing problems. Be fully satisfied.
Plumbing is easy with Tornado Plumbing & Drains. Compare ways to solve your plumbing issues, and save money. We care about you, your home, and the work we do. See all cities where Tornado is.
BUSINESS HOURS
| | |
| --- | --- |
| Monday: | 7am – 9pm |
| Tuesday: | 7am – 9pm |
| Wedensday: | 7am – 9pm |
| Thursday: | 7am – 9pm |
| Friday: | 7am – 9pm |
| Saturday: | 7am – 5pm |
| Sunday: | closed |
| Emergency: | 24/7 call center! |
OTHER SERVICES IN NORTH YORK
Tornado Plumbing & Drains experts always consider customers' needs first taking into account all the individual requirements, concerns, and suggestions. You can fully rely on our experience and expertise related to all kinds of plumbing services.
Your pricing will be discussed and provided in written form to you in advance so that you can assess all the risks to your budget. The cost estimate, once provided, is guaranteed against any changes, additional charges, or extra payments.
You may need help from an experienced plumber in North York immediately, so call Tornado Plumbing & Drains instantly at (647) 784-8448!