North York

: Get a quote. Fix your plumbing problems. Be fully satisfied.

Plumbing is easy with Tornado Plumbing & Drains. Compare ways to solve your plumbing issues, and save money. We care about you, your home, and the work we do. See all cities where Tornado is.
Plumbers in North York
Do you want to dispose of any plumbing issues in your household once and forever? Tornado Plumbing & Drains is a favorite company for many homeowners in the greater Toronto area. We have been working in this industry for more than forty years. Such experience allows for dealing with any type of problems connected with North York plumbing, heating, and drain repair. With the office in Etobicoke, our team has a lot of well-qualified dispatchers, technicians, and fully-equipped trucks to serve all your plumbing needs in Toronto and its vast vicinity. Our North York plumbers are fully-trained and certified, ready to provide you with high-quality services day and night. Working 24 hours per day, our crew is the most efficient North York plumber in the area. We are always prepared to offer all kinds of installations and repairs to our customers. You can order any type of work, from common regular maintenance to emergency plumbing services! You will receive great results and be sure that your home is safe and protected against any kind of plumbing problem.
Our essential characteristics which we are proud of are that we are a true BBB A+ rated contractor owned by a woman and operated by a family. That is why we fully understand all the family needs and homeowners' worries related to plumbing. Our team of experienced HVAC technicians and plumbers in North York is ready to release you from any problems, safety concerns, and security doubts, to guarantee comfort and peace of mind for many years. We are happy to provide services of outstanding value for still greater efficiency and our customers' full satisfaction.
The work rates set by Tornado Plumbing & Drains are standard and universal for all kinds of commercial and residential plumbing work. We provide our services to all the clients from 7 a.m. to 9 p.m. operating every day without weekends.
.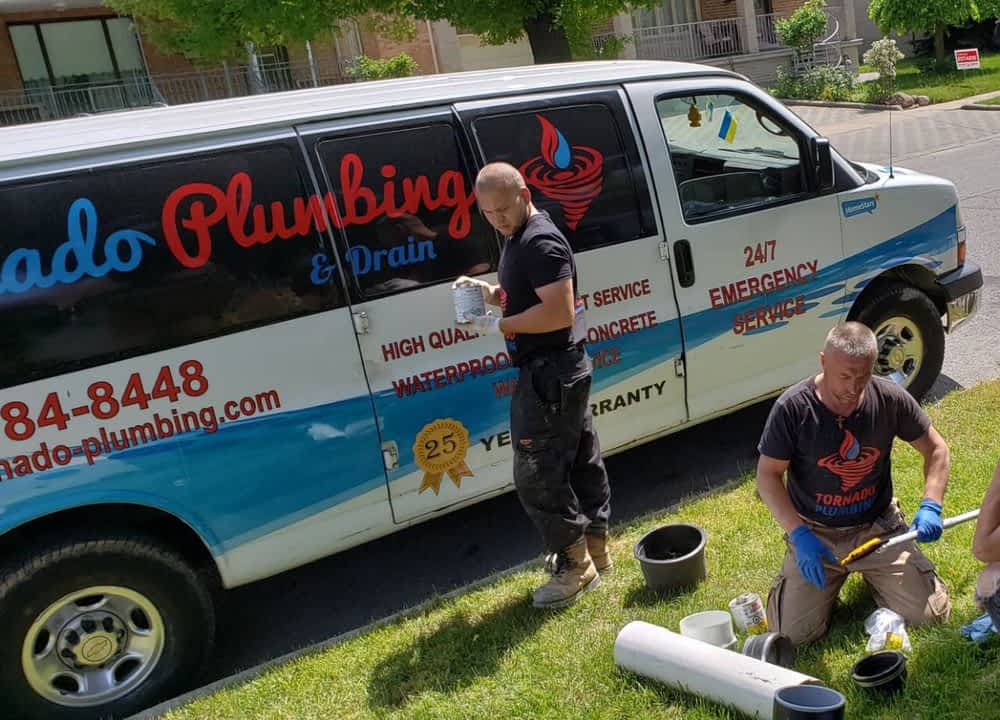 North York

City: choose a services