Enjoy peace of mind with your next plumbing service when you call Tornado Plumbing & Drains. Our experienced plumbers in East York region (Toronto) provide comprehensive, results-driven solutions for all your plumbing problems. Call (647) 784-8448 today to schedule an appointment. If you're interested in saving money on your next call, then download our latest coupons and online deals. Still need convincing? Check out what customers are saying about our East York plumbers on HomeStars Reviews!
East York

: Get a quote. Fix your plumbing problems. Be fully satisfied.

Plumbing is easy with Tornado Plumbing & Drains. Compare ways to solve your plumbing issues, and save money. We care about you, your home, and the work we do. See all cities where Tornado is.
If you want to find a reliable plumbing company in East York, call Tornado Plumbing & Drains at (647) 784-8448. You will get long-lasting results and certainty about the condition of your plumbing systems in the future. You will be able to set up the schedule that suits your needs. Flexibility and convenience are guaranteed.
The Tornado Plumbing & Drains Company is an experienced and well-qualified contractor. We have been doing superb emergency repairs in East York for many years. We also provide installation and renovation plumbing services to help you get rid of worries about the comfort and safety of your home. Our plumbers are professional, well-trained, insured, and licensed. We are reliable and considerate, so you will get a pleasant and useful experience while hiring us. We can show you in advance what to expect. That includes all the details of the job to be done, its cost, and outcomes because we would like our clients to be pleased but not astonished at the end. No stress, worries, or tension will you encounter. The service is always hassle-free and exactly what has been required. So, the quality of our work will exceed all the expectations.
We can provide efficient help with any plumbing-related emergencies. The quality of all the installations and renovations is also very high. All the services are offered in East York and across York Region.
We Can Handle Any Plumbing Problems
We have a lot of experience and expertise to repair all residential and commercial plumbing equipment and similar systems in East York:
Issues with hard Water
Leaking Faucets
Low Water Pressure
Faulty and Broken Pipes
Tubs with Slow Draining
Issues with Toilets
Clogging of Bathtub and Sink Drains
East York Plumbing Services
There are some plumbing issues which are too complex or even dangerous to repair on your own. A well-qualified and certified plumber in East York will help you tackle the following problems to avoid further damage of your home:
installing new tubs, sinks, and pipes;
constructing of new objects that need official building permits;
renovating kitchens and bathrooms;
repairing leaks in septic tanks;
fixing leaks or breaches of sewer lines;
dealing with any plumbing emergency in East York.
Residential and Commercial Plumbing services
Sometimes, it may happen that residential plumbing services cause still more pain in case of emergency. There is a financial issue that can turn any minor problem with toilets, drains, or taps into a huge full-blown financial disaster. That is why you should not allow any delay to let the things get worse. Seek the appropriate assistance right now.
Start Drain is a residential plumbing service in East York that can respond very fast to clients' calls and emergencies. The crew usually arrives on the same day when the leak has been noticed. Our East York Plumbers are licensed and insured to act quickly to deal with even the most challenging plumbing problems at your home.
The list of common plumbing problems includes:
Slow draining sink
Faulty water heater
Low water pressure
Plus more!
Contact Tornado Plumbing & Drains without any hesitation if you want an expert consultation, have experienced an emergency, or need to schedule a plumber's visit for maintenance. The plumbing services provided by us in East York region are premium-class, and we ensure you with a 100% client satisfaction and money-back guarantee if we do not meet your expectations. However, we always exceed all the hopes and there is no need to worry whether you will be satisfied with our services and products because you are sure to feel pleased. Anyway, of you are not satisfied with the work quality of our specialists in East York, we will provide you with the refund and complete the job according to your requirements fully for free.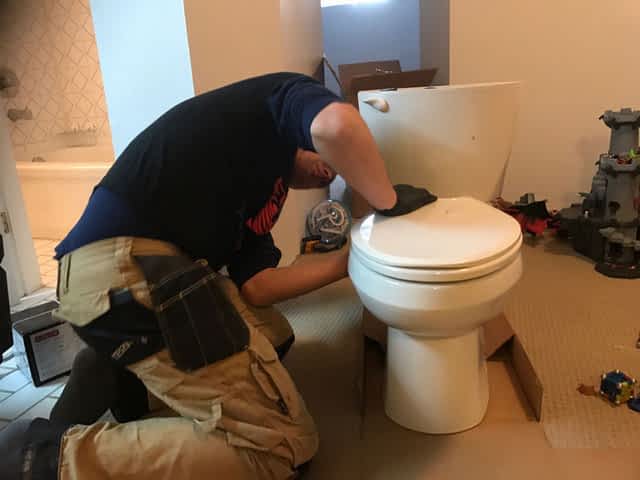 East York

City: choose a services