Sump Pump Installation servise
The sump pumps we can install to protect your crawlspace are cast-iron. They ensure constant removal of water from the place. Such sump pump systems have undergone a special test being installed for the most severe conditions. The test has proven that the system is really successful and efficient and you can fully rely on it when you want to protect your home steadily.
There may be some complications for the sump pump system installation. Sometimes, there is a need to dig into the concrete or cement. It is rather challenging and requires a certain degree of experience and expertise. Some specific tools are also needed for that. And cleaning-up may seem rather complicated after such kind of work. If you are a common DIYer, be also aware of the electrical hook-up which is also not recommended.
The first step for the sump pump installation is making a sump pit. We usually excavate a big hole, normally, in the lowest part of the floor in the basement. It is essential to detect such a spot where excess water is always accumulated. The sump pit should not threaten the foundation. That is why the bin should be located away from the inner walls of the basement.
The common cost when you want to install an average sump pump ranges from $550 to $1100. It depends on the type of sump pump, backing it up with a battery, and the kind of filter used.
Call us right now! If you need a sump pump, we will do our best to help you.
Why do you need Sump Pump Installation?
Sump pump installation is what Tornado Plumbing can do for you!
To book FREE Estimate call: (647) 784-8448
or email: info@tornado-plumbing.com
Many houses are more prone to flooding in Toronto and GTA due to underground waters and closeness to lake Ontario. Moreover, cold winters often cause cracks in concrete which leads to leaks and floods of basement, especially in houses with poor drainage. All of these factors combined usually imply that your home needs a sump pump installation. Hydrostatic pressure of water behind the walls of your foundation can cause a structural damage to the building. Installing sump pump will help avoiding it.
Sump pump installation

Sump pump installation

Sump pump installation

Sump pump installation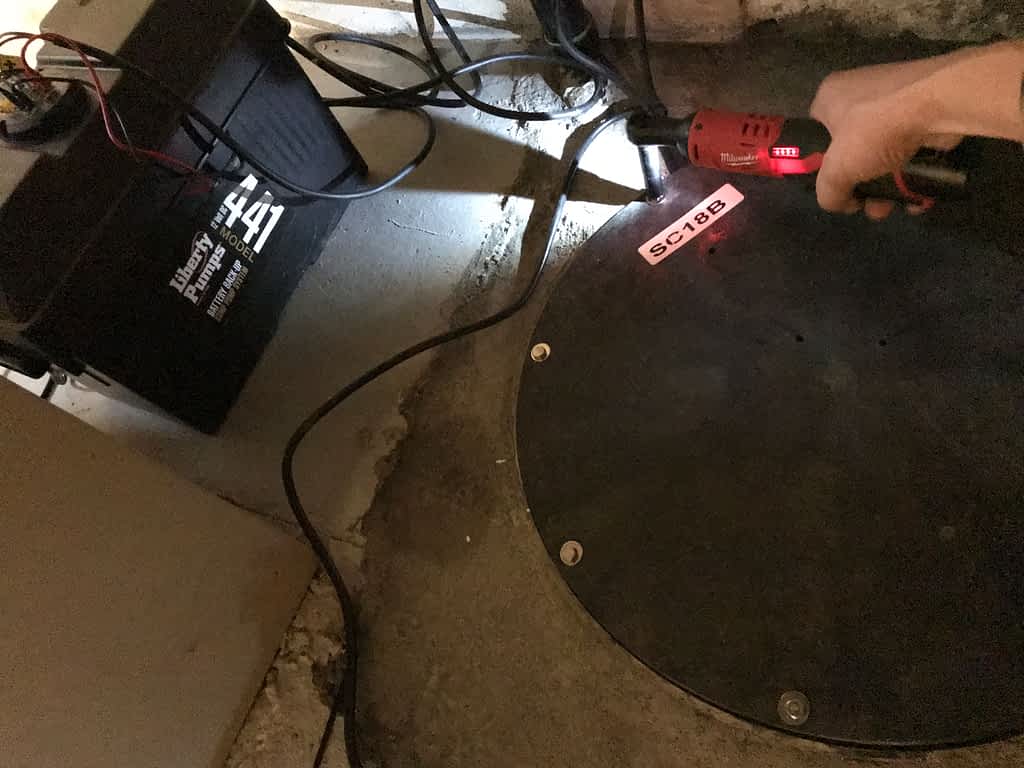 Tornado Plumbing has a vast experience in installing sump pumps services in Toronto, Mississauga and rest of GTA. Our experts know peculiarities of landscape in different parts of Toronto and area and will choose the most cost and time efficient solution for your flooding problem. We know how to work with concrete and always make sure that your basement floor is nicely finished after the pump was installed. Tornado Plumbing guarantees safe environment and high quality of work that would last years.
Choose a plumbing services
Get a quote. Fix your plumbing problems. Be fully satisfied.
Plumbing is easy with Tornado Plumbing & Drains. Compare ways to solve your plumbing issues, and save money. We care about you, your home, and the work we do. See all cities where Tornado is.
Sump Pump
Battery Backup Sump Pump Systems
Sump pump repair service near me
Sump pump emergency service near me
Sump pump discharge line repair
Sump pump discharge pipe repair cost
Sump pump discharge line freeze protection
Sump pump discharge pipe installation
FAQ
How many sump pumps do i need?
How much sump pump installation cost?
How often should sump pump run during rain?